4 days and counting of the Allen "lets eat free" campaign, i am already feeling healthier again, and just better about myself and my choices. Also i got tattooed yesterday. I had my friend jeff who just got out of his apprentiship draw up some diamonds for me. And i made him redraw the stencil like 12 times.... literally. i am really happy with the work. Things with sarah and i are still a little weird. Still have occasional hangouts which are amazing, still get sweet handholds and makeouts, and a cuddle here and there. But it almost feels like it is a work to get her to hang out. fsoksdnonod...... who the fuck am i kidding i really like this girl, i would love to date her full time, and know im the only one.... i pretend for her sake to just want a fling, but im lying. Whatever, im moving to denver in a month anyway, probably just a waste of time anyway.
On the first note, i have pics of the new ink.
We did the full color on the right, and the outline on the left.
Pictures of your own chest are HELLA hard to take.


closeup on the finished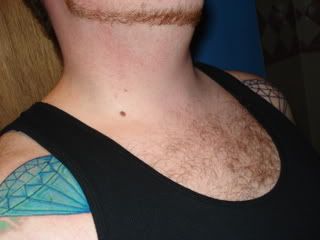 oh and TASTY VEGAN TREATS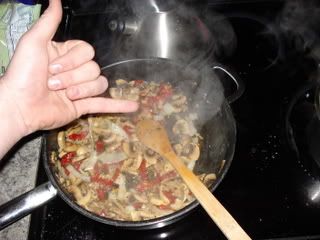 SOUND: Kanye West- Diamonds from Sierra Leone