So, yeah. I'm 19 years old and I'm from a small town. Nothing special.
I absolutely love music.
Ill eventually get a pic up here...but right now i have limited resources for doing so.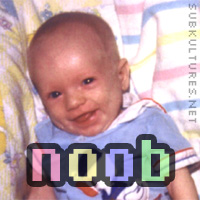 No image defined!
| | |
| --- | --- |
| Back home. | 2009-01-16 13:13:03 ET |
I'm home for the weekend! Annnnd I get to see my kitty! I've missed him like crazy! =(

It's fucking cold here!!!!


My boyfriend and I broke up because all he wants to do is sit around and get fucked up all the time. =( He should really get some help.

Gotta move on, though. And I totally have.

School is boring.. I wish I wasn't so far away from my friends! =(
| | |
| --- | --- |
| hmm.. | 2007-02-19 17:58:00 ET |
so, i've been trying to get my digital camera fixed so that i can put pictures up, but it seems that i'm going to have to buy a new camera. it's going to cost more to fix the stupid thing than it would to just buy a new one.

anywho, i guess this is pretty late, but i hope everyone had a decent valentine's day, even if it is a stupid, made up holiday. my boyfriend bought me shiny things. it made me feel so special! no one's ever bought me anything like that before.
| | |
| --- | --- |
| 1 year | 2007-01-17 10:59:18 ET |
my boyfriend and i have been together a year today! =]!! <3<3<3
| | |
| --- | --- |
| first | 2007-01-13 09:24:36 ET |
new to this site. very excited! im hoping this place has more interesting people than myspace. ugh. i'm so sick of the people on there! they all act and look the same.