| | |
| --- | --- |
| ROUND BAJOOBAJOOBA!!! LET AN ACTION BEGIN... | 2007-09-25 04:58:56 ET |


Those who love Sonic and voice actin' oughta apply within...(and possibly flash animating, lol)


A proper update on my life to come, I'm sure
-----
Eyes
Ichigo Mashimaro

Fingers
Phantasy Star Universe (360)
Sonic and the Secret Rings (Wii)

Potential Bleeding Fingers
Tony Hawk's Proving Ground (360)
Phantasy Star Universe: Ambition of the Illuminus (360)
Phantasy Star Universe (PC)
Soul Calibur IV (Something)
| | |
| --- | --- |
| Eye Candy of the Now | 2007-08-01 08:01:03 ET |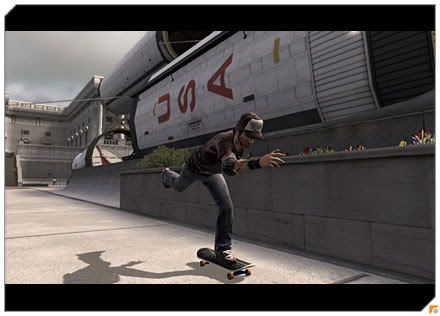 Word.
| | |
| --- | --- |
| ....with a scar runnin' down it like a sideways grimmace of an eyeless face; was just a little botch | 2007-04-25 18:00:04 ET |
Oh snap, It's a YouTube channel!!

Oh, and you know you feel quite particular when yer gal thinks she has to dump you to benefit you as you wouldn't be waiting up for her, then your neatest friend otherwise decides she wants to become an hero (dats be suicide for you un-hip folks [she's fine though]), then your computer actually does. This was all within 12 hours. Oooh hey, fancy some sketchings?

Dizzamn It's the new and improved Fiver and his FemChic!



Here's a Tori mod, much like her old style...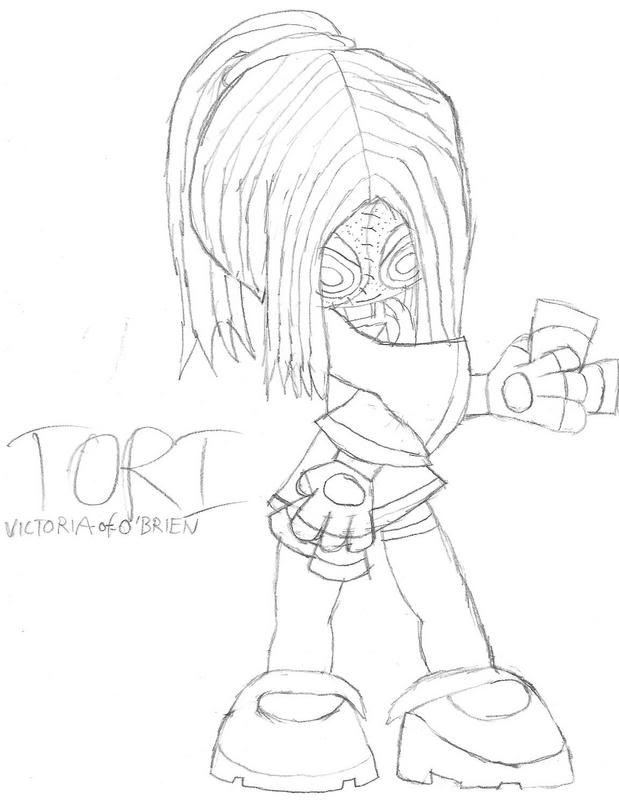 Meep's dance is so great it's like sunshine on a cloudy day.



PLZ SIR, I WANTZ MOAR!!!



This dramatic subject change brought to you by QueenBea.
---------
Fingers
Superstar Dance Club (PSX)
Dance Dance Revolution 5th Mix (PSX)
Sega Ages Vol. 19: Fighting Vipers (PS2)
Sonic Adventure DX Directors Cut (GCN)
Sonic Heroes (GCN)
Sonic Gems Collection: Sonic R (GCN)
Dead or Alvie Ultimate (XBOX)
Demo: Dead or Alive 4 (360)
| | |
| --- | --- |
| Ho. leee. schneikies. | 2007-03-28 09:36:27 ET |
Grab your hell skates, folks; it's finally happened.




More at eleven?
---
Fingers
[Fekkin' glad I beat] Sonic the Hedgehog (360)
ParaParaParadise (PS2)
Sega Ages Vol. 19: Fighting Vipers (PS2)
Dance Summit 2001: Bust a Groove (PS2)
Any DDR Ultramix. Name it. (XBOX)
Dead or Alive 3 (XBOX)
Chaotix (32X)
Sonic CD (SEGA CD)
Sonic the Hedgehog (GEN)
Power Rangers SPD (GBA)
Dance! (PC)
Jet Grind Radio (DC)

Eyes
Juuken Sentai Gekiranger
| | |
| --- | --- |
| Trimspa kills Anna! NOOOOOOOOOOOOO YOU BTICH!! YOU BITCH!!!!!! | 2007-02-08 12:47:15 ET |
Lollerskates aside, this sucks. I always liked her kookness. She will be missed. Real update to come.
| | |
| --- | --- |
| Laying Low with LoMein.... | 2006-12-25 15:48:38 ET |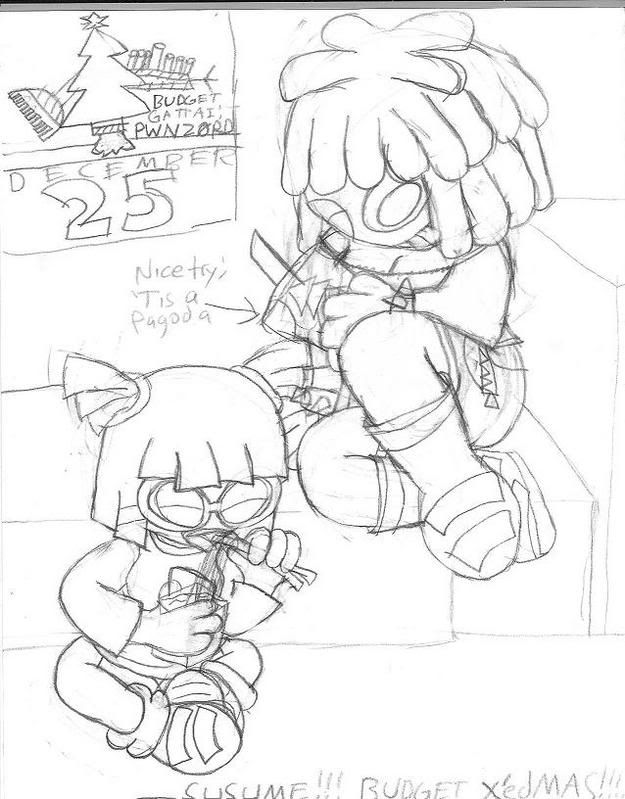 Yea. This happened today. The picture anyway. Not sure really how witty or tasteful it is anymore, though. I'm also not too wild about how Lambda came out in this one. Second time I've ever drawn her though, so I guess it's expected...

Holiday went over quite okay (actually made without passing time playing Sonic Adventure for the third consecutive time). Got random clothes, got random coupon swipe card deallies, and for a reason apparently beyond me.....another PS2. Eh, guess now I won't hesitate to put a Flip Top on the one I had. lol I'll load ParaPara with ease.

---------------
Fingers
Super Mario 64 (N64)
Super Smash Bros (N64)
Soul Calibur III (PS2)
Guitar Hero (PS2)
Guitar Hero II (PS2)
Tony Hawk's Project 8 (360)

Ears
Powerglove: Power Rangers
Nonokun--Jasmine and Umeko with the Dekaran-boys: girls in trouble DEKARANGER!!
Tou Chi Chen: Ninja Sentai Kakuranger
New Jack Takurou: Gosei Sentai Dairanger
From Bust-A-Move/Groove: i luv hamburgers
From Bust-A-Move/Groove: FLYIN' TO YOUR SOUL
The Bastard Fairies: We're All Going to HELL