| | |
| --- | --- |
| Quinten and I have worked things out | 2007-09-06 09:04:58 ET |
for now anyways. I miss him so much and I can't wait to have him home. He sent me some pictures. I was so excited. My air conditioner isn't fixed yet but on the bright side, me sweating so much will get rid of some of my water weight! Thats baisicly all for now.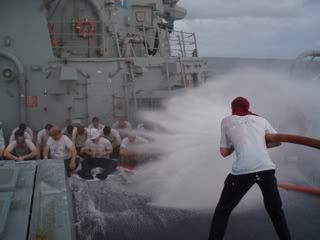 Hes the one with the hat up front. This is when they crossed the equator and became shellbacks.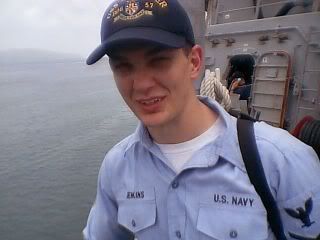 Caught unexpecting


If he was holding the Coke can a little differntly this could be an ad for Coke. :P