| | |
| --- | --- |
| things are looking up. | 2006-06-01 07:37:19 ET |
Well, Blockbuster has yet to meet my request of more hours.
So it has come to this, I'm looking for a new job.
Now, dont get me wrong, I love my job, and my co-workers. But no one can live on $5.25 an hour with only 18 hours a week, needing to pay $345 a month plus about $150 a month in taxi fees.
So a customer from a local hotel came in yesterday and said thet they were hiring and that if we new anyone looking for a job, to tell them. And I turned to her and was like " I need a new job" and she told me to come in today.
So I got up early this morning and went in for my 1st interview. When my background check comes back, i will be called in for a second interview and have 95% of being hired, as long as they dont drug test right now.
They start you out at $7.oo/ hour and i will get full time. I applied for night audit/night clerk. I will be working 11pm-7am. which is when i'm functioning better anyway.
*crosses fingers*
I hope I get the job. I need it.

| | |
| --- | --- |
| pics of art and me | 2006-05-30 09:25:38 ET |
the art work. these are shitty quality cause i had to use the web cam cause my brother took the digi cam with him to md.

"Color me love"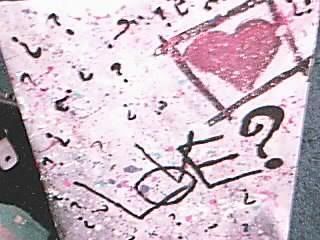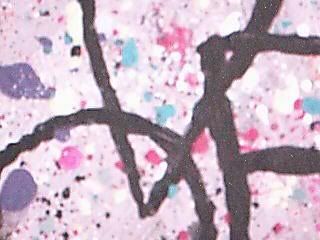 closeup


"Happily Frustrated"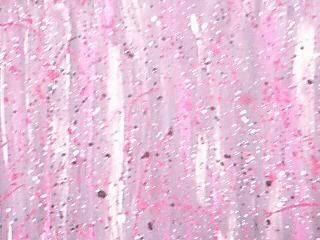 "Cereal Rapist" - this is an sorta dorky inside joke between justin and i, so this is the other painting he is getting for his b-day.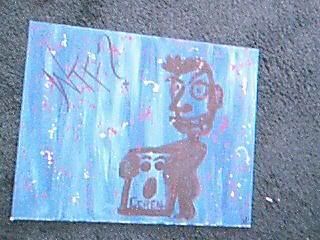 and these are the two i'm deciding on which one to give justin
"It Rains in Hell"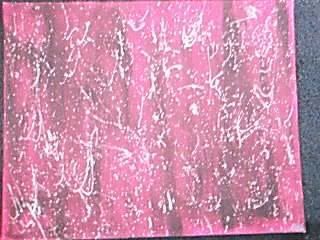 "A Brain Of Frustration"




I really love them both, but a brain of frustration is the one i'm most fond of. Any input? help please.





So heres some pix of me taken in the last month on the web cam. yes, i know. but i get bored here.




Ima gangsta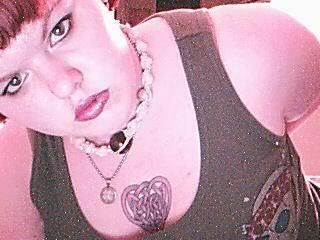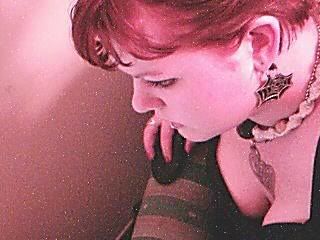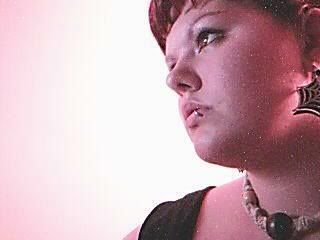 THESE ARE MY NEW SHADES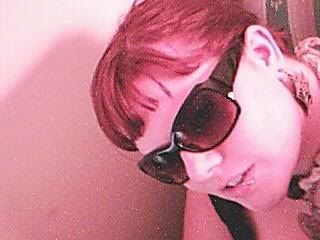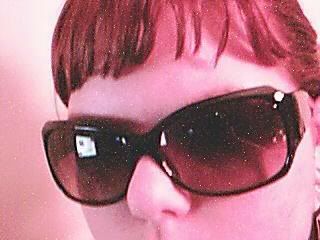 Pic i edited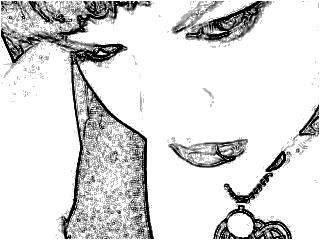 and again, sorry this is shitty quality, they look soo much better than this in person.


| | |
| --- | --- |
| anotha day anotha dolla | 2006-05-30 06:38:28 ET |
soooo. today is pay day.
i'm not sure whether I just want to call a cab to go get this shit done or if I want to wait until my cousin gets out of school at 3pm.
by the looks of it right now, its almost 1pm. so i should just wait for him to get outta school. it will save me like 20 bux.
actually. no it wont, that 20 will go to buy him some beer.
oh it makes me oh so happy to know my check it probably only like $177 again.
that pisses me off.

i switched jess days at work last week so i could have off one justins b-day since he asked. and i dont have to be at work the day after until 5pm, which is good. i get off work at 5pm the day before also, so thats probably when i'm heading to charleston/goose creek. I have these 2 paintings that i made , and I cant decide on which one to give him. my mom said " give them both to him", fuck no. its soo difficult for me to part with my art work as is. so my cousin told me i should give him the one that is hardest for me to give up because it would have more meaning behind it.

I dont know. here in alittle bit i'll be posting some pictures.
these green plants came out of the wood.... and decided to set them selfs on fire and have their smoke stone me.
| | |
| --- | --- |
| If you were beer.- by - Blanks 77 | 2006-05-29 09:48:37 ET |
So I'm downloading music, again.
today is my day off.
my cousin called and woke me up at 11:30am.
i think i'm going to go nap again soon.
i sleep alot.
its wierd.
i believe i'm going to paint some more today.
i have cramps really bad today.
and
my breasticles hurt today.
i'm in a wierd mood.

oh and i found a new artist. he came into work last night. He's going to be opening shop here in g-town soon. And he's going to pierce my nips. I'm happy about that.